JAMborees at CJALL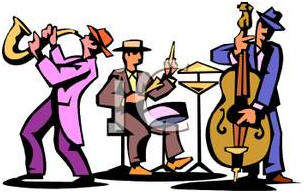 Classic Jazz at Lincoln Library
Tarbell Room
3 Bedford St. Lincoln, MA
3rd Saturdays, 1-5pm
Classic Jazz at Lincoln Library presents a series of live trad jazz jams in which local musicians gather in informal ensembles to play classic traditional jazz.
Every 3rd Saturday of the month from 1-5 pm a regular core of trad jazz lovers gathers in the elegant Tarbell Room in the Lincoln Library for an afternoon of jamming to the tunes of the '20s,'30s & '40s.
All are welcome, be they amateurs looking for an opportunity to leave their lonely livingrooms and play in a group, professional musicians seeking an opportunity to play in these days of dwindling paid gigs, or audience members wanting to enjoy listening to old time jazz.
Classic Jazz at Lincoln Library
CJALL JAM-Boree!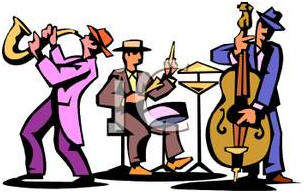 WHAT? - Monthly Open-Mike Trad-Jazz Jam
WHY? - Fun! – Fun! – Fun!
WHEN? - Every Third Saterday of the Month, 2 - 5 pm.
WHERE? - The Lincoln Library, 3 Bedford Rd, Lincoln
WHO? - Musicians, old and new,& trad jazz fans
HOW MUCH? - FREE!
Info: tradjazzjam@gmail.com - 781-259-8325