2011-2012 Season in review
Another great season has been had by all.
CJALL would like to thank all the presentors
for another sucessful season.
With out them this could not be possible!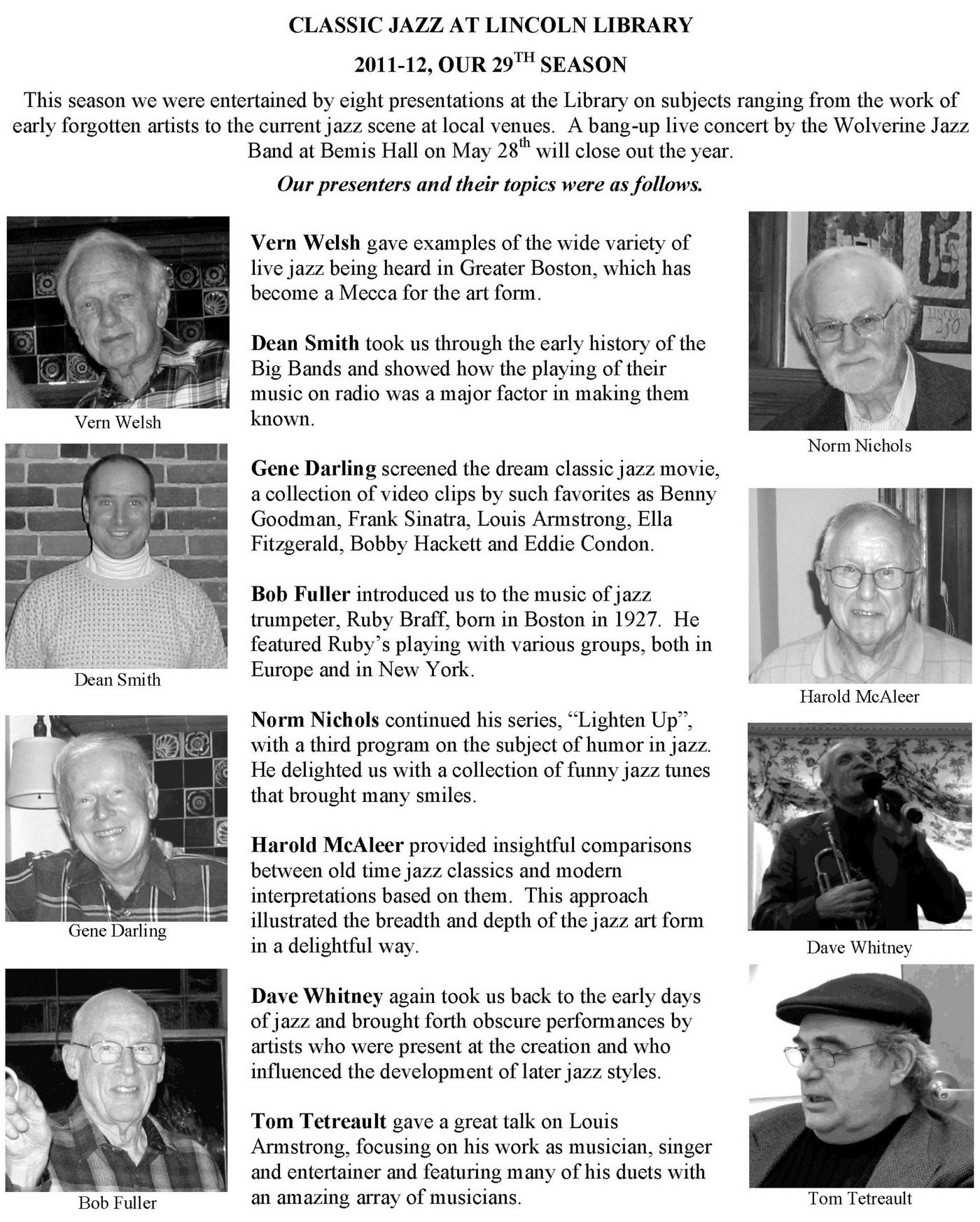 WOLVERINE JAZZ BAND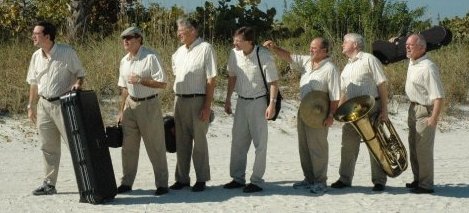 Live concert, Monday, May 28th, 7:30 p.m
Bemis Hall, Lincoln, MA
Final event of the Classic Jazz at Lincoln Library 2011-12 Season
FREE ADMISSION
A real treat awaits us when the Wolverine Jazz Band comes to town! This lively group of seven musicians specializes in the traditional jazz of the 1920s and 1930s, featuring such icons as Louis Armstrong, Jelly Roll Morton, George Gershwin and Duke Ellington, as well as lesser known artists from that era.
Members Of The Band
John Clark, clarinet, saxophone, leads the group. He was born and raised in Natick. In addition to leading this band, he has substituted with local groups, including the New Black Eagles and the Paramount Jazz Band with which he toured England and Wales in 1995.

Jeff Hughes, cornet, has made a name for himself as a Bix-style cornet player in the Boston area with the Paramount Jazz Band, the New Yankee Rhythm Kings and numerous other groups. He also leads both the Brahmin Bellhops and Lost in the Sauce.

Tom Boates, trombone, has been active in the Connecticut Jazz scene for many years and has toured extensively with both the Hot Cat and Hot Jam bands. His playing, singing and arranging are invaluable to the Wolverines.

Ross Petot, piano, is a familiar presence on the ragtime festival circuit, but as a band pianist he has few equals. In addition to playing with the Wolverines, Ross is also a member of Stan MacDonald's Blue Horizon Jazz Band.

Jimmy Mazzy, banjo, vocals, has been an important part of the New England jazz scene for many years and his presence in the Wolverines has been a major contribution to their success. Jimmy plays regularly at the Colonial Inn in Concord and Angelica's in Middleton.

Rick MacWilliams, tuba, the co-founder of the Commonwealth Jazz Quartet, has been lending his talents to jazz groups in the area since 1960. He is prized for his faultless rhythm and harmonic sense.

Dave Didriksen, drums, a Chicago native, is considered one of the most versatile drummers playing in the hot dance style.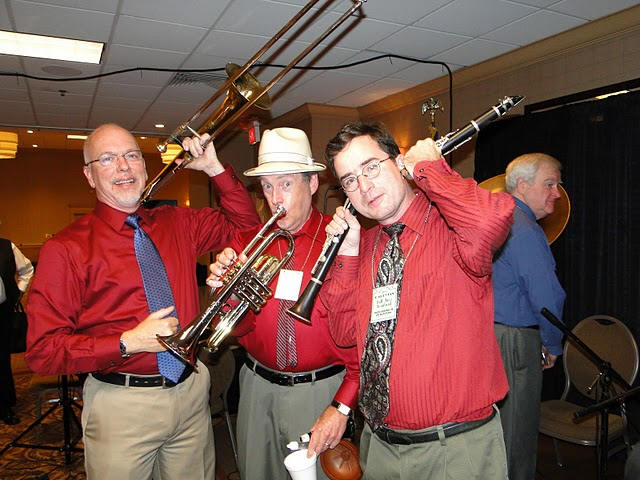 April 11, 2012
CJALL Program #333
LOUIS ARMSTRONG
By Tom Tetreault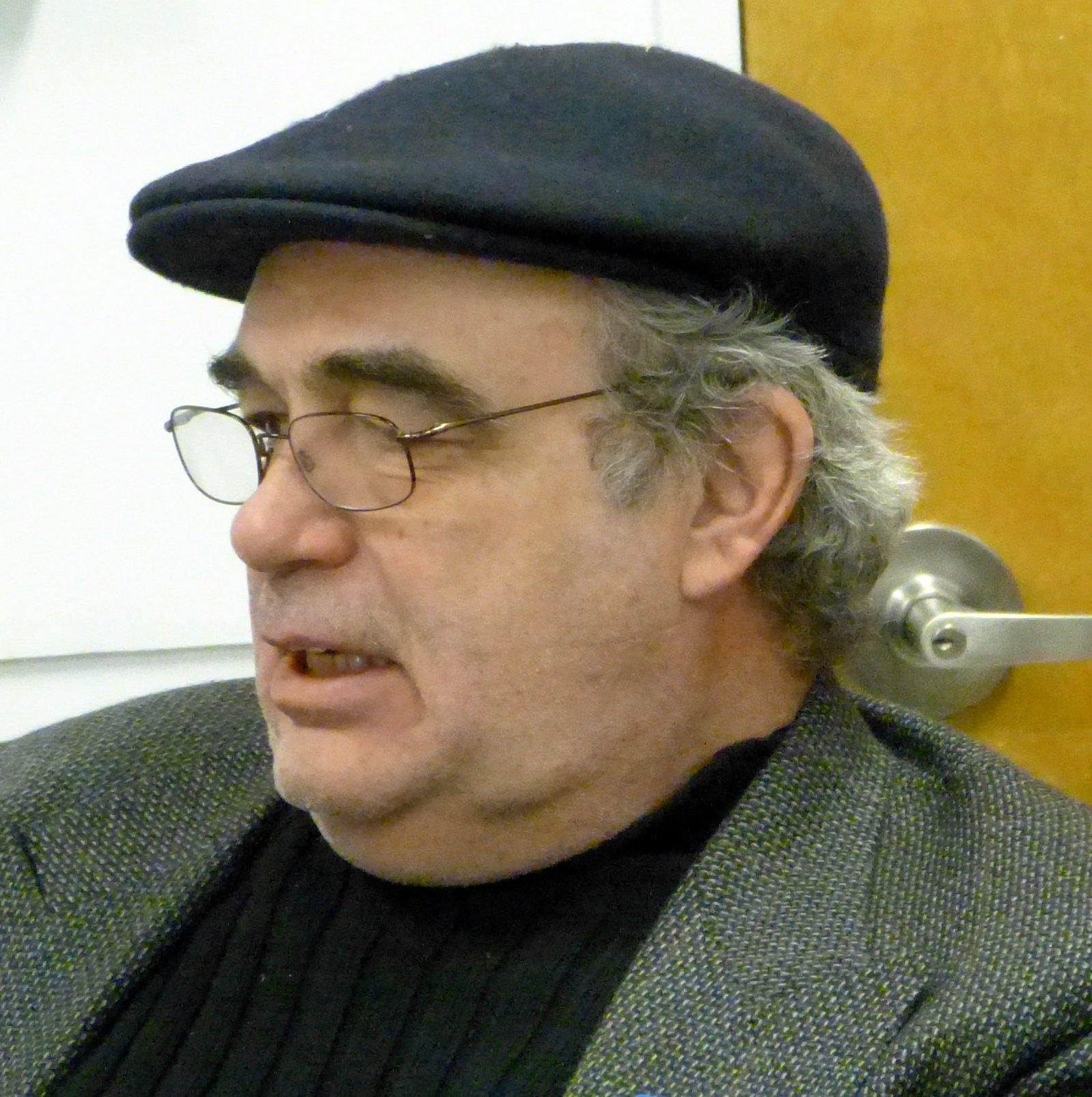 Louis, Louie, Pops or Satchmo, whatever you call him, Louis Armstrong is a jazz originator. His staggering talent and larger than life personality created a body of work that spanned the better part of the twentieth century. He transformed jazz band structure, harmonies, improvisation and vocal style. From shellac one-sided records to among the first stereo recordings, Armstrong was a player in every technological advance in recorded music. Billie Holiday called him "the landlord" because she felt he owned the house of jazz.
My presentation is intended to bring an enjoyable focus on Louis Armstrong, the musician, singer and entertainer. The more serious issues of race, the music business etc., will be the subject of a future presentation. I have compiled about an hour of Louis Armstrong performance videos from 1932 to 1968. Only complete tunes are use, interrupted by only the briefest remarks between segments. Louis' uncanny ability to sing duets with an amazing array of musicians is featured, as well as a strong set from the Arvell Shaw/Danny Barcelona collaboration.
The sound and video quality ranges from good to excellent throughout. I invite all you Louis fans and other jazz buffs to come to my presentation of the music of this jazz giant
JAZZ AT THE BIJOU
By
Dave Whitney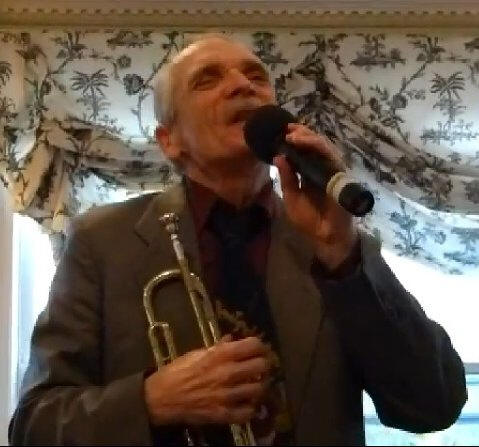 March 14, 2012
CJALL Program #332

The above title is a take off on'Matinee at the Bijou', a PBS series of the 1980s that recreated the American movie- going experiences of the 1030s, '40s and '50s.

Among the highlights of my show are Louis Armstrong and his All Stars on the Mike Douglas show in 1964, plus Louis at Disneyland with Kid Ory and Johnny St. Cyr in 1961.
There are also short movie clips of Bobby Hackett, Louis Prima, Rudy Vallee, Jerry Wald, WingyManone, Dick Stabile and Vincent Lopez, plus a rare clip of a hot territorial band, Tommy Christian from 1928, in addition to an even rarer clip, starring female trumpeter Dolly Jones.
TV clips will feature the Firehouse Five plus Two, as well as one with vocalist Barbara Dane in 1958, plus a Tonight Show clip from 1986 with Wild Bill Davison and trombonist Spiegal Wilcox,in addition to Rosemary Clooney with the Concord All Stars in 1980. Other TV clips feature the Lawrence Welk Show, spotlighting such jazz stars as Dick Cathcart and Bob Havens.
A HODGEPODGE OF JAZZ…
OLD NEW, NEAR, FAR
by Harold McAleer

February 8, 2012,

CJALL Program #331
In jazz, as in many other fields, today's performers often show respect….and even reverence…for the performers and performances of the earlier years. Just as we were weaned on old jazz recordings such as West End Blues by Louis Armstrong, Doctor Jazz by Jelly Roll Morton or Sing, Sing, Sing by Benny Goodman, we can now listen to local jazz groups, playing in that classic jazz style. Notable among these are Steve Tadeo's Swing Senders, the New Black Eagles Jazz Band, Jeff Hughes' Lost in the Sauce or the Blue Horizon Jazz Band.
In this program, we will hear a few original performances by Louis, Bix and others, then jump ahead
to current performances recorded live by Harold with his video camera or downloaded from the web.
These comparisons among old, new, near and far jazz performances promise to provide a most entertaining evening of music and commentary.
Don't miss it!!
LIGHTEN UP III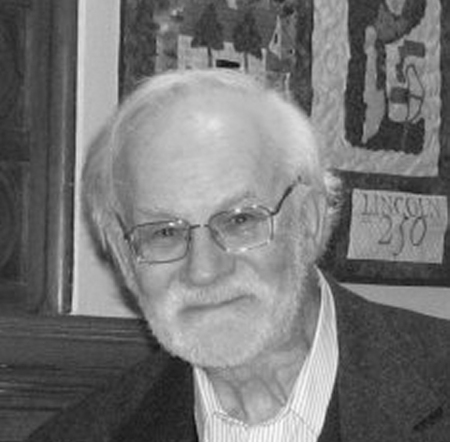 By: Norm Nichols
January 11, 2012,
CJALL Program #330
This program is a continuation of, and third go at, "Lightening Up" our jazz listening. This time I depart from the humorous perspective to consider disputes over what players deserve to be called jazzmen and what instruments qualify as jazz instruments. Regarding players, many do not believe that Willie Nelson plays jazz, but his playing with Winton Marsalis refutes that opinion. As for instruments, some feel that the ukulele should not be considered to be a jazz instrument, but Roy Smeck's playing of Tiger Rag on the ukulele reveals the marvelous polyphonic effects that the instrument is capable of, which are certainly part of the jazz idiom.
I will also consider the question of what draws us to jazz. Is it the music or the players, or is it even possible to determine which has the greater claim on our emotions. Come along on January 11th to weigh in on this question.
December 14, 2011
Program #329
Ruby Braff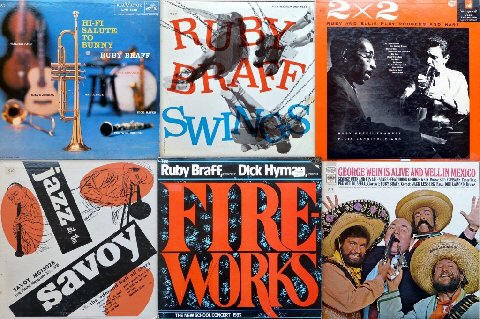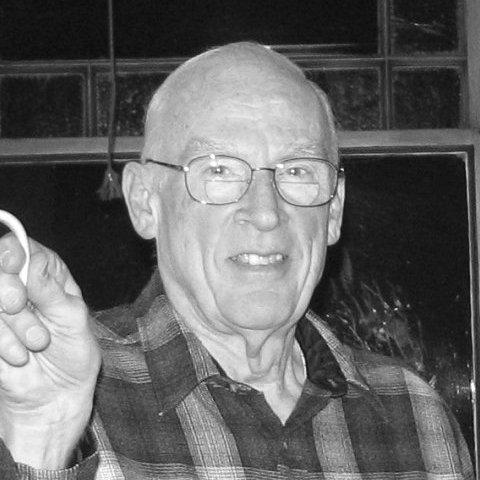 By: Bob Fuller

Ruby Braff was born in Boston in 1927. He was given a trumpet when he was seven. Self-taught, he first played professionally when he was seven. As a teenager, he hung around Boston jazz clubs, carrying his trumpet. If invited, he would sit in with the band. By age sixteen, he was playing trumpet in some clubs. In 1949, at age twenty-two, he made his first recording with the Edmond Hall All Stars at the Savoy Café on Massachusetts Avenue in Boston. He continued playing in Boston until 1953 when he moved to New York.
During the 1950's, Ruby made numerous records; appeared as a trumpet-playing Mexican peasant in the Rogers and Hammerstein musical, Pipe Dream; played in Europe and also in New York. Although he was extremely popular in Europe, Ruby found it difficult to obtain work in New York because his style of playing did not conform to the prevailing style. Nonetheless, he continued to play jazz as he believed it should be played and which was well received by the music critics.




In time, more opportunities opened up for him. He continued to play and record through the 1990's, despite serious health problems in his later years. His last public performance was in 2002. He died in 2003 at the age of seventy five.

<![if !vml]>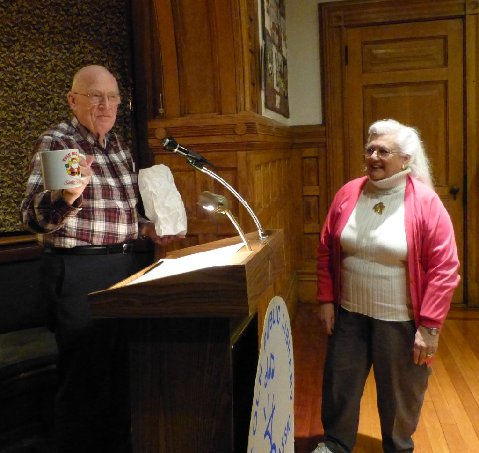 <![endif]>
Bob Fuller admires his gift presented by Eve Welts for Bob's presentation on Ruby Braff at the Dec meeting of Classic Jazz at Lincoln Library.
========================================
THE DREAM CLASSIC JAZZ MOVIE
By Gene Darling
November 9, 2011, Classic Jazz at Lincoln Library, Program # 328
What do you have when you can sit down and watch a collection of video clips by such jazz artists as Benny Goodman, Frank Sinatra, Louis Armstrong, Ella Fitzgerald, Art Hodes, Pee Wee Russell, Jimmy McPartland, Bobby Hackett, Eddie Condon and others? You have The Dream Classic Jazz Movie. That's what you have!
You will see Benny Goodman and Dutch jazz violinist Svend Asmussen play two charming duets, followed by Frank Sinatra singing with Louis, Ella and Elvis. Then Art Hodes accompanies Doc Evans, Pee Wee Russell and Jimmy McPartland in some wonderful music making.
Violinist Jeremy Cohen and friends celebrate the 100th anniversary of Joe Venuti with a terrific live concert in San Francisco. Three very different pianists, Fats Domino, Kenny Drew and Michel Petrucciani display their individual styles. We will conclude our Dream Movie with two first rate small groups, one lead by Bobby Hackett, the other by Eddie Condon, both playing in spirited Chicago style.
<![if !vml]><![endif]> CLASSIC JAZZ AT LINCOLN LIBRARY
2010-2011, OUR 28th SEASON
Despite a winter not fit for man nor beast with snow piled so high that the roof of a local building collapsed, we succeeded in mounting a memorable season with six jazz lectures and two live concerts. A summary of these events follows.
Vern Welch kicked off the season with a humorous review of male/female relationships as described in jazz lyrics, including several by Louis Armstrong (e.g., "I'm Not Rough").
Steve Taddeo delivered a brilliant program on jazz drummers, featuring arguably the greatest of them all, Gene Krupa.
Gene Darling screened a number of jazz performances by five of our favorite musicians: Muggsy
Spanier, Jack Teagarden. Louis Armstrong, Bobby Hackett and Eddie Condon.
In December, we were treated to a surprised live concert by the following group of local musicians: Jack Kerwin, Manson Solomon, Evelyn Harris, Marilyn Kerwin, Tom Ruggles , Jack Martin and Bob Cronin.
Harold McAleer featured performances by one-armed trumpet player, 'Wingy' Manone and pianist, Art Hodes from a Chicago TV series.
Norm Nichols offered a second installment of 'Lighten Up' with many funny tunes by Jelly Roll Morton, Hoagy Carmichael, George Lewis, Tommy Dorsey and others.
Vern Welch took a curtain call with a potpourri of jazz videos, including a jazz festival, big bands and local jazz groups.
The season ended with a stirring concert by Jeff Hughes, trumpet, and his Lost in the Sauce band playing old favorites and new arrangements to the delight of some 100 jazz enthusiasts gathered at Bemis Hall. The band members were Craig Ball, reeds, Ken Steiner, bass, Dave Bragdon, drums and Rich Giordano, piano