eMotorsports.org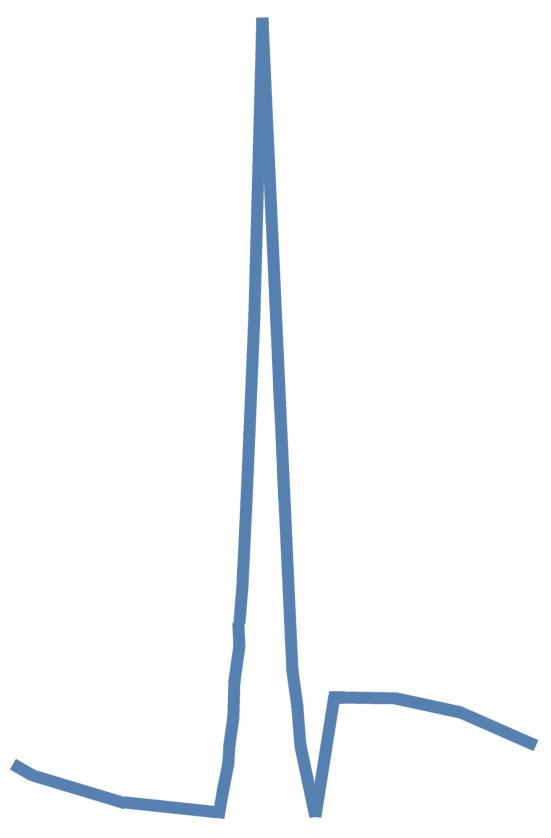 "The pulse of performance"
---
Rebuilt OE Steering Shafts for Porsche
UPDATE - October 30, 2017

I AM NO LONGER REBUILDING THE STANDARD STEERING SHAFTS FOR 944's

The owner of Rennbay (Travis) now has new steering shafts for sale.
Travis has made a large investment in this and I fully support him in his efforts to help the 944 community.
Because of this I am providing a direct link to his site where you can purchase a steering shaft from him.

I want to thank all those that purchased units from me.
From the beginning it was all about keeping more 944's on the road.


I will still be rebuilding the shafts for the manual steering racks.
I have one core in stock for these so the core fee will be incredibly high.
I have not set it yet but expect it to be about $500 as I no longer have a source for these.

If you have a steering shaft from a car with a manual rack and need it rebuilt you will need to contact me
before you send money or send me your core.
Since I am getting out of the rebuilding of these unit I have very limited stock of the U joints
and there may be a significant lead time to have your shaft rebuilt.
---
Emotorsports is proud to offer for the first time rebuilt steering shafts for Porsche 924s, 944, 951 and 968. These parts have been discontinued by Porsche for quite some time making replacement of them difficult. The only options until now were to gamble with a used part or to get an aftermarket unit. Testing of the first units are complete and the needed parts for rebuilding the first batch have been ordered with delivery expected July 20th 2012. We expect to have the first units available to the public on August 1, 2012
Update - August 19, 2013: It has now been a Year since I started rebuilding these for the public and I would like to take a moment to thank all those that have purchased rebuilt steering shafts from me. Your feedback has been invaluable in our success and has helped me provide better service to my customers like you. As we move forward in to our 2nd year we will continue to learn from you the customer. As I continue to grow I always remember that it is the customer that is the first priority and that you should always treat others as you would like to be treated.

A sincere Thank You for a successful first year!!!!!
Respectfully,
Dean E. Smith
President, eMotorsporst.org & Eichmeier Engineering LLC.
>> More Info Here <<
>> Emotorsports now offers rebuilt original equipment units starting at $199.95. <<
---
Bar non the best way to "see" what is going on with your motor
eMotorsports has captured the "pulse of performance". Our patented MotorProfiler gives our customers the edge they need to win. If you are the crew chief of a large multy team organization or you are the one man weekend worrier. We will give you access to the inside information you need to be a winner.
On going development of this product is producing exciting results. Prototypes are being tested and the actual interface that the end customer will "see" is being developed. We are hoping for an initial product release in early to mid 2013
>> Read More About The Motor Profiler Here <<
---
Mission Statement
eMotorsports.org is here to help you win both on the track or in your back yard. We want to provide you with a quality product that can be tailored to your needs at a fair price. We believe in treating others like we want to be treated. Honest and friendly service is what we provide here at eMotorsports.org. It is just that simple!
---
About eMotorsports
eMotorsports
eMotorsports.org started in late 2001. It started with an idea for a new and unique tool that will provide accurate assessments of a motors health while at the same time revolutionizing the way motors are analyzed.
Early on in the development it became apparent that the data we were acquiring was much more accurate than we had anticipated. This led to the realization that we were developing a way to not only analyze a motor but also to developed a profile for each individual motor tested. This was a milestone in the development process. This revelation helped to accelerate the development of the stand alone prototypes that were as accurate as the larger less portable units.
With years of testing and development of our second generation MotorProfiler is now coming to a close and the final testing and development of the software interface will soon to be completed. We are excited to have met our original goal of creating an affordable yet technically superior product that will be of use to both the shade tree mechanic as well as the seasoned automotive professional.
Work has already started on the third generation of our product that will address the broad range of applications that were realized early on in the testing of the first generation of the MotorProfiler. This in no way will diminish the original MotorProfiler. In fact, for many people, the original will be all they need. The current version of the MotorProfiler is slated for release in the late fall of 2013. The next generation of the MotorProfiler is now slated for release in the late spring of 2014.
UPDATE 9-19-2013: eMotorsports is looking for help with computer programming of the graphical interface of our motorprofiler software. Please contact us at dsmith@emotorsports.org if you are intrested in this exciting opertunity.
Having an interest in cars we are always working on them. This usually requires that we obtain parts to make the repairs. Our most recent addition to our business is the re building of steering shafts for the Porsche 924s, 944, 951 and the 968. We stumbled into this while trying to get replacement units for several customers and found that they are no longer available form Porsche. After an exhaustive search we were able to locate the parts needed to rebuild the original equipment steering shafts at what we think is a fair price. With more and more requests for this service we decided that we will be offering this service to the public starting in August of 2012.
Personal
Now for a little about me. I have been around cars for almost all my life. Helping Dad replace / clean and adjust points in the old Mercury and fiddling with carburetors were all in a weekends worth of fun with Dad. Later on I dabbled in American muscle cars. I have had lots of fun with Japanese cars that included an infatuation with all things "Wankel". German sports cars always put a smile on my face. Having had several, I will probably always have one in driveway. I have been involved with racing sports cars for 25 years. I have driven some, played crew chief, built race cars and serviced race cars. I have built many a motor for the track, the strip and yes the street. I have done restoration work on cars dating back to the early part of the twentieth century.

One more important point. I have no favorites. I really don't have any particular car or manufacturer that I don't like. I try to find the good in every car. Some are better than others at different things but all fill a purpose and are a platform for something. If a car makes its owner smile it is a good car. Yes I am a firm believer in thinking positive. The glass is always half full!
Respectfully,
Dean E. Smith
Dean E. Smith
President
dsmith@emotorsports.org
---
Contact Information
Telephone & Text Messages
339-222-2003
I should answer between 10:00 am 5:00 PM Eastern Time Monday through Friday
Nights and weekends I will answer if I can. If you don't get me please text me of drop me an email.

Postal Address
We are located in Maynard Massachusetts USA.
Shipping address will be provided upon request.
Electronic mail

General Information:

info@emotorsports.org




Sales:

sales@emotorsports.org

Customer Support:

s

upport@emotorsports.org


Webmaster:

web@emotorsports.org



This page was last updated 2013-08-19